General

Practitioners
Dr. Gerard Murphy
Dr. Gerard Murphy qualified from the UCC School of Medicine in 1978 having attended The Patrician Academy Mallow for his second level education. He is a Member of the Irish College of General Practitioners. He has extensive experience both in Primary Care as a GP as well as in Sports Medicine having completed the Masters Degree in Sports Medicine in UCC in 1999.  Dr. Murphy continues to be an active member of The Irish Red Cross Society. He joined as a young teenager while living in Mallow and is the current Emergency Officer for the local Ballincollig-Ballinora branch to this day. He is also the Chief Medical Officer for Cork.
He has been the Club Doctor with Cork City FC since the start of the 2003 season. He has a keen interest in all aspects of General Practice including Paediatrics, Medicine of the Elderly,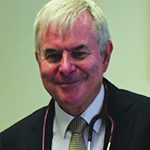 Minor Surgical procedures including Suturing, Excision of Cysts etc, Joint Injections and Sports Medicine.
He opened his General Practice in Ballincollig in January 1991 having completed his General Practice Training in the UK. He took over from Dr. Grainger in Cloughduv in 1993. He also spent time working at The Ibn Al Bitar Hospital in Baghdad during which time he gained vast experience working in a different culture entirely, and sometimes under difficult circumstances, during the Iran-Iraq war. He continues to update his medical knowledge to this day with attendance at ICGP run courses and monthly CME education programs.
Dr Sana Omer
Dr Sana Omer joined our clinic in Sept 2022.
Dr Sana Omer became a qualified medical doctor in 2010.
She has several years of experience in family medicine, chest medicine,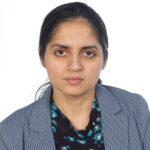 gynae/obstetrics, eye, and surgery.
Internationally, she has worked in different hospitals.
She possesses several years of experience dealing with patients with different origins.
Practice Nurses
Our nurses have a keen interest in Adult and Children's Nursing and have vast experience in managing Acute and Chronic Illnesses.
Nurse Deirdre Kearns
Deirdre Kearns  joined the Ryecourt Clinic team in 2016.
Deirdre completed her General Nurse Training in Cork University Hospital and worked in both Adult and Paediatric wards before transferring to Our Lady's Hospital for Sick Children, Crumlin in 2001 to undertake her Paediatric Nurse Training.
On return to CUH in 2003, Deirdre worked as staff nurse in the Children's Unit before becoming a Clinical Nurse Specialist in 2006 where Deirdre cared for Adult and Children with chronic illnesses.
Nurse Maria Harrigan
Maria joined the team at Ryecourt Clinic in 2016.
Maria completed her General Nurse Training in the Mercy and South Infirmary Hospitals and like Deirdre, gained experience in both Adult and Children's Nursing prior to undertaking her Paediatric Nurse training in Crumlin in 2001.
On return to Cork, Maria worked in the Paediatric Unit of the South Infirmary Hospital before further specialising in the area of Oncology Nursing.
Maria worked in the Oncology Unit of the South Infirmary Hospital before joining us here
Nurse Sarah Twomey
Sarah joined the team at Ryecourt Clinic in January 2022.
Sarah completed her General Nurse training in Kerry General Hospital in 2012.
She went on to care for adult patients in Bantry General Hospital until she transferred to Temple Street Children's Hospital in 2013 to study Children's Nursing.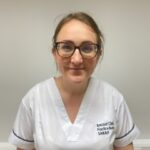 On returning to Cork, Sarah cared for both adult and paediatric patients in CUH.
She then moved to the Paediatric Ward at the South Infirmary Victoria Hospital in 2015, where she remained until she joined our practice.
Administration & Reception Team 
Andrea Bahmani – Practice Manager
Andrea joined the team at Ryecourt as Medical Receptionist / Practice Manager. She is originally from Wexford and has been with us at Ryecourt Clinic since May 2017.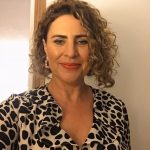 She completed a year long Medical Administration traineeship ( QQI Level5 ) and obtained a diploma in Practice Management in 2018.
Andrea manages all aspects of the staffing and business side of the practice.
Andrea can also be found on reception two days a week, where she looks forward to scheduling your appointments, and looking after your prescription needs.
Andrea has an extensive retail background having worked as a Supervisor for one of Ireland's largest pharmacy groups for 20 years.
Teresa Kelly  – Medical Administrator
Teresa Joined the Ryecourt Clinic in early 2012 as part of the administration team at Cloughduv, earning a Diploma  in business & secretarial studies from Griffith College, Cork.
Teresa has vast experience in medical administration, office procedures & client relations along with scheduling the day-day appointments, liasing with consultants and providing admin support for the senior team.
Clare Miller  – Medical Administrator
Clare joined us in November 2021 as part of the Reception team. Clare recently completed a Pitman Secretarial Course.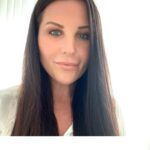 Clare will be helping us deal with the huge volume of calls coming through to reception.